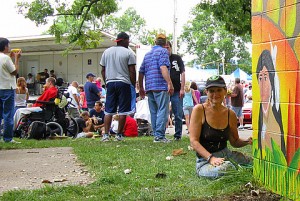 We believe that when people make art, they participate in the process of transformation. Artistic activity allows each of us to engage in the most profound universal activity: creation. At the same time, we are able to experience the most basic childhood impulse: play.
We also believe that everyone has the ability to express herself or himself artistically. Everyone has the right to find joy, wonder and a sense of discovery through their own artistic creation. We promise to do our best to help each person who works with us, experience art in a way that enriches their life.
Thank you for visiting the Williamson Street Art Center!
Sharon Kilfoy
Director
Read more about our Mission and Vision.
Read more about our Director Bio.